Standing Double Door 196200
Enhance your cooling capabilities with our 12-foot refrigerator.
a versatile cooling solution designed to meet the unique needs of hospitals, offices, hotels, and various other establishments. With its exceptional performance, ample storage space, and separate compartments, it is the ideal solution for all your refrigeration needs.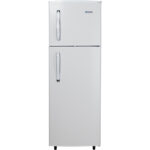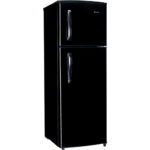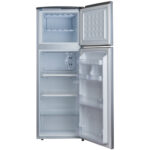 This state-of-the-art appliance features separate compartments for the refrigerator and fridge, allowing for efficient organization and storage. The device has a reliable insulation and its effective temperature management, it keeps your items fresh and preserves their flavor and nutritional value. In hospitals, where temperature control is crucial, our 12-foot refrigerator ensures the safe storage of vital medications, vaccines, and other perishable medical supplies. In office settings, our refrigerator becomes an indispensable addition to employee break rooms, offering ample room for storing lunches, beverages, and snacks. Hotels can rely on our 12-foot refrigerator to meet the demands of their food and beverage services. With its generous capacity, it provides convenient storage for perishable items required for breakfast buffets, room service, and catering. Durability and energy efficiency are key features of our 12-foot refrigerator. Crafted from high-quality materials, it is built to withstand the demands of commercial use. The energy-efficient design minimizes power consumption, reducing operational costs and environmental impact.
| Specification | |
| --- | --- |
| Energy grade | C |
| Refrigerant gas | R600a |
| Climate class | Natural |
| Consumer rate | 470 kWh |
| Total volume | 213 Ltr |
| Net dimention | 535 × 590 × 1525 cm |
| Net weight | 42 Kg |
| Input power | AC 220V |
| Material | Carbon steel |
| Compressor type | Universal |