Nominating our cutting-edge 9-foot refrigerator, the perfect solution for hotels, restaurants, and various other establishments, specially the ones with the possibility of electricity lost.
The 919 DC Eastcool refrigerator is designed to meet the specific needs of the hospitality industry, delivering exceptional performance and reliability.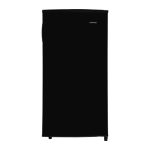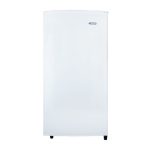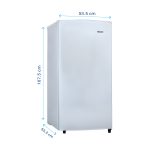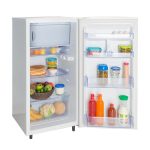 These refrigerators are DC and designed to work with solar power systems which means they can be used in remote locations where electricity is not readily available. they can be offering a sustainable and energy-efficient solution. By harnessing the power of solar energy, it reduces reliance on traditional electricity sources, minimizing environmental impact and operating costs. by working with car battery, this refrigerator will disappear the concern of electricity unavailability. the solar system ability of this refrigerator is an environmentally friendly and energy-efficient refrigeration solution. This refrigerator is engineered with advanced cooling technology, providing precise temperature control to keep your products fresh and at optimal conditions. Its efficient insulation ensures minimal temperature fluctuations and maximum energy efficiency. Safety and convenience are prioritized with features such as adjustable shelves, easy-to-use controls, and a lockable door. The lighting inside illuminates the contents, making it easy to locate items even in dimly lit areas.
| Specification | |
| --- | --- |
| Energy grade | n/a |
| Refrigerant gas | R134a |
| Climate class | Natural |
| Consumer rate | n/a |
| Total volume | 160 Ltr |
| Net dimention | 53.5 × 55.5 × 107.5 cm |
| Net weight | 29.5 Kg |
| Input power | DC 12V | DC 24V |
| Material | Carbon steel |
| Compressor type | Inverter |