Our outstanding 5-foot refrigerator, a versatile cooling solution designed with functionality and sustainability in mind, this refrigerator is equipped with special features that make it an ideal choice for various environments.
What sets this refrigerator apart is its compatibility with solar power. It can be powered by a solar battery or solar panels, making it an environmentally friendly and energy-efficient choice.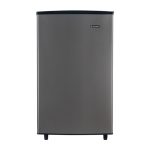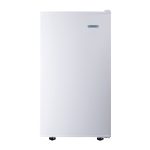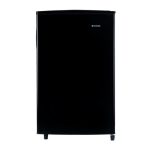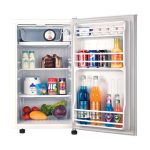 This not only reduces reliance on traditional power sources but also helps minimize your carbon footprint. Early in designing time of this product we had planned it for no-electricity area, and now it is one of the most practical choice for areas where the power outages is more than expectation With its efficient cooling technology and insulation, the 5-foot refrigerator ensures consistent temperature control and optimal preservation of your stored items. You can trust that your perishable goods, medications, snacks, and beverages will remain fresh and safe for consumption. Durability is key when it comes to commercial-grade refrigerators, and this model is no exception. Built with high-quality materials, it withstands the demands of daily use in hospitals, offices, hotels, and other environments. Its sturdy construction ensures long-lasting performance and reliability. By opting for a solar-powered refrigerator, you contribute to a sustainable future. Harnessing the power of renewable energy, you reduce energy costs and environmental impact, all while enjoying the convenience and benefits of a fully functional refrigerator. Experience the convenience, efficiency, and sustainability of the 5-foot refrigerator. With its dedicated storage compartments, compatibility with solar power, and exceptional performance, it is the perfect choice for hospitals, offices, hotels, and other settings. Invest in this reliable and eco-friendly cooling solution and enjoy the peace of mind that comes with efficient and sustainable refrigeration.
| Specification | |
| --- | --- |
| Energy grade | n/a |
| Refrigerant gas | R134a |
| Climate class | Natural |
| Consumer rate | n/a |
| Total volume | 89 Ltr |
| Net dimention | 440 × 530 × 800 cm |
| Net weight | 20.6 Kg |
| Input power | DC 12V | DC 24V |
| Material | Carbon steel |
| Compressor type | Inverter |