Water Dispenser With Storage Cabinet
lets speake well for our exquisite stand-up water purifier in a sleek white color, complete with a stylish cabinet.
CW409N water dispenser is the epitome of elegance and functionality, specifically designed for office, commercial, and hospital use.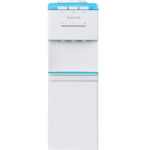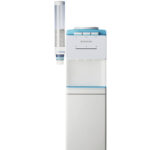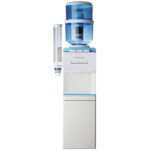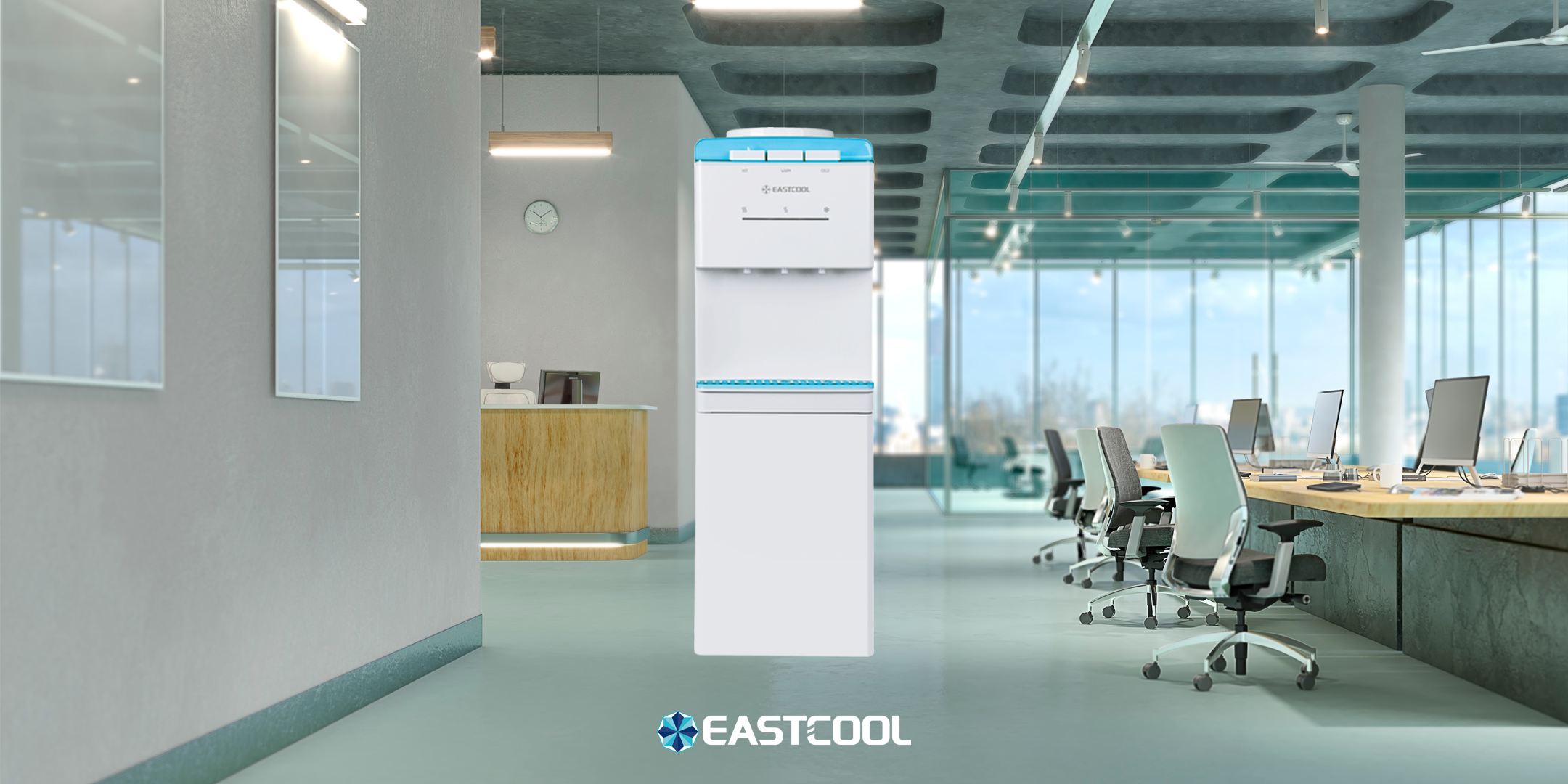 This device has the Featuring of three taps for cold, hot, and lukewarm water, this purifier offers a comprehensive range of options to suit your hydration preferences. The hot water protective lock ensures utmost safety, preventing accidental burns and promoting a secure environment. Built with high-strength materials, this purifier guarantees durability and longevity. Its advanced design minimizes noise levels, creating a serene and peaceful atmosphere. Moreover, its low power consumption makes it an environmentally friendly and cost-effective choice. Equipped with a temperature control security system and an LED display, this purifier allows you to effortlessly adjust and monitor the temperature of cold, hot, and lukewarm water. Experience the convenience and precision of having the perfect temperature at your fingertips. Designed for versatility, this purifier can be connected to a normal or filtered water source, depending on your preference. With the option to install a filter (accessory), you can enjoy purified and refreshing water, ensuring your well-being and satisfaction. Choose our stand-up water purifier in white, and elevate your office, commercial space, or hospital with its perfect blend of style, performance, and practicality. Experience the convenience, reliability, and cost-efficiency it offers, as it becomes the centerpiece of your hydration needs.
| Specification | |
| --- | --- |
| Refrigerant gas | R134a |
| Climate class | Natural |
| Net dimention | 31 × 33 × 96 cm |
| Net weight | 12.8 Kg |
| Input power | AC 220v |
| Material | Carbon steel |
| Compressor type | Universal |
| Type | Stand |
| Installation type | Top loading |
| Heating power | 490 W |
| Cooling power | 90 W |