Water Dispenser With Fridge
Introducing our premium standing white water purifier, specifically designed to meet the demands of office, commercial, and hospital environments.
The sleek and versatile RW410N purifier offers an array of features for your convenience and satisfaction.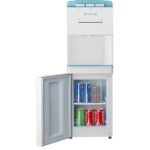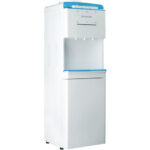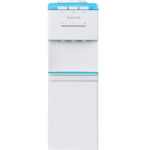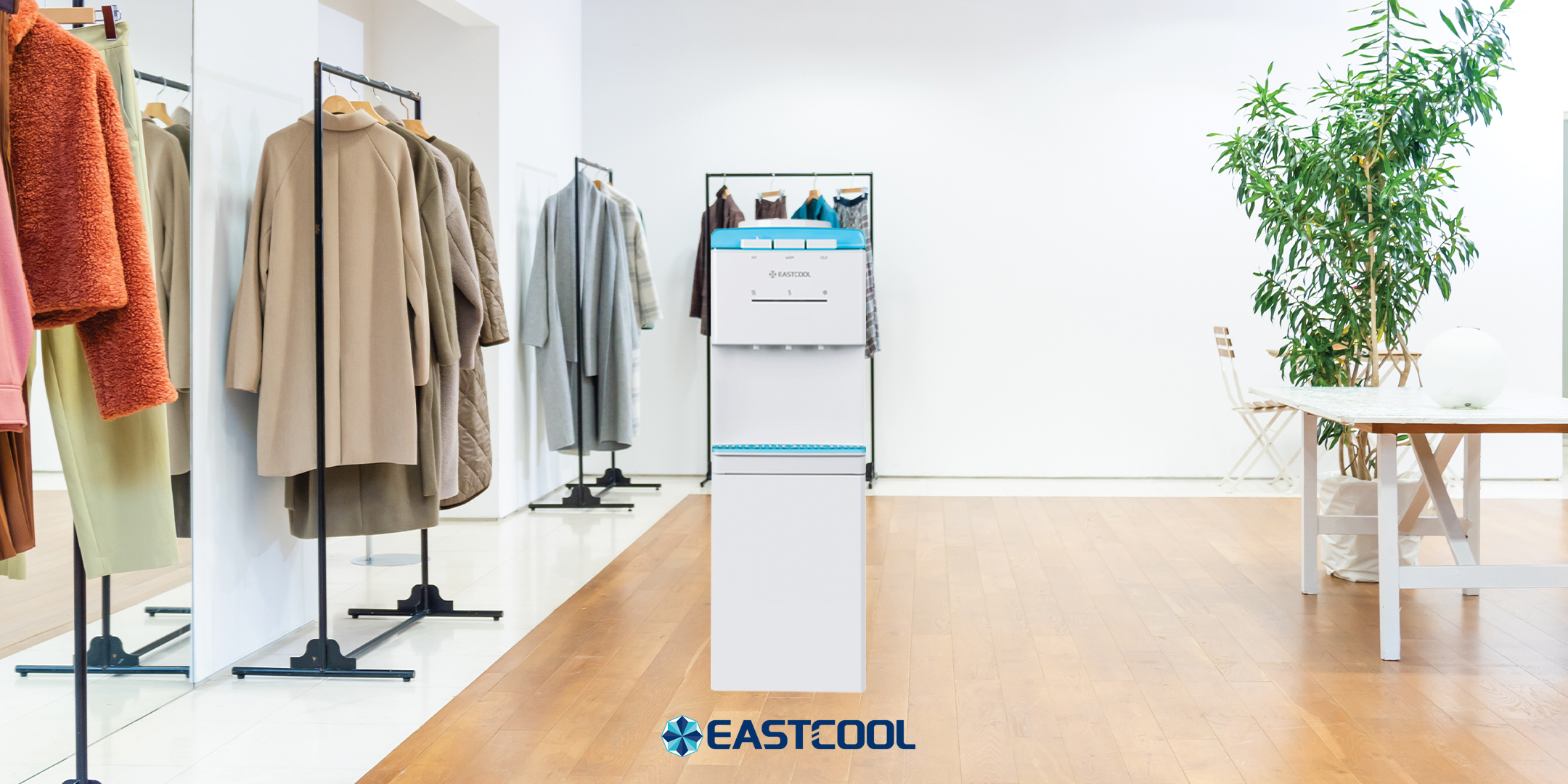 Equipped with three taps for cold, hot, and lukewarm water, this purifier ensures you have access to a variety of refreshing options at your fingertips. The hot water protection lock provides an added layer of safety, preventing accidental burns and promoting a secure environment with its high-strength construction for daily use. Its advanced design ensures minimal noise output, allowing for a peaceful and distraction-free workplace. Moreover, its low power consumption promotes energy efficiency and reduces operating costs. The purifier boasts a temperature control security system, allowing you to customize the water temperature to your preference. The LED display provides clear visibility of the current temperature settings for cold, hot, and lukewarm water, ensuring precise control and ease of use. Designed for versatility, this purifier offers the option to connect to a normal or filtered water source. You can enhance the quality of your drinking water by installing a filter (accessory), providing clean and purified water to meet your specific requirements. Invest in our standing white-water purifier, and experience the perfect blend of functionality, reliability, and convenience. Whether it's for your office, commercial establishment, or hospital, this purifier delivers on its promise of high performance, durability, and the provision of refreshing water options.
| Specification | |
| --- | --- |
| Refrigerant gas | R134a |
| Climate class | Natural |
| Net dimention | 31 × 33 × 96 cm |
| Net weight | 15 Kg |
| Input power | AC 220V |
| Material | Carbon steel |
| Compressor type | Universal |
| Type | Stand | with Fridge |
| Installation type | Top loading |
| Heating power | 500 W |
| Cooling power | 100 W |