Introducing the Versatile Water Dispenser: Ideal for Various Settings
We are delighted to present our latest water dispenser, meticulously designed to cater to a wide range of environments, including offices, commercial establishments, hospitals, and households. Combining convenience, efficiency, and safety, this exceptional product is the epitome of modernity and functionality.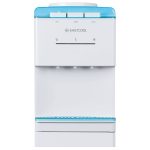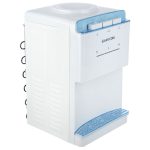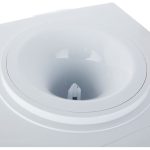 Our water dispenser is thoughtfully engineered to accommodate diverse settings, making it a perfect fit for offices, commercial spaces, hospitals, and homes alike. Multiple Temperature Options: The water dispenser offers three taps with the option of dispensing cold, warm, and lukewarm water, allowing users to enjoy their preferred water temperature at their convenience. Moreover, a hot water protective lock is incorporated, ensuring enhanced safety for users, particularly in busy and bustling environments. Strength and Low Noise: This exceptional product exhibits exceptional durability and strength, guaranteeing a long-lasting performance even in demanding environments. Additionally, its low-noise operation ensures that it discreetly blends into any setting, maintaining a tranquil atmosphere in offices or households. Eco-Friendly and Energy Efficient: We prioritize environmental sustainability. With the low power consumption, this product promoting environmental consciousness without compromising on its performance. Compact Design: Designed to be a desktop product, this water dispenser boasts a space-saving design, making it an ideal choice for settings with limited space. LED Display: An intuitive LED display accompanies our water dispenser, elegantly showcasing the temperature options of cold, hot, and lukewarm water.
| Specification | |
| --- | --- |
| Refrigerant gas | R134a |
| Climate class | Natural |
| Net dimention | 31 × 33 × 55 cm |
| Net weight | 10.7 Kg |
| Input power | AC 220V |
| Material | Carbon steel |
| Compressor type | Universal |
| Type | Desktop |
| Installation type | Top loading |
| Heating power | 490 W |
| Cooling power | 100 W |